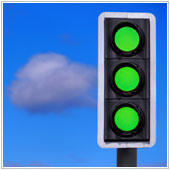 President Obama has authorized yet another delay in the implementation of ICD-10 after the Senate approved the measure as part of the Sustainable Growth Rate legislation on April 1.
To IT vendors who haven't prepared for the transition, the delay is a relief – but to us at gloStream, it's a disappointment, as we had practiced testing ICD-10 codes with one of the nation's largest medical billing and claims companies in October of 2013. That's right – nearly one year in advance of original ICD-10 October 1, 2014, deadline, we had practices seeing results that would ease the transition from ICD-9 to ICD-10.
We're not alone. The health-care industry's reaction to the ICD-10 delay is mostly frustration, according to the American Health Information Management Association's 2014 ICD-10 and Computer Assisted Coding Summit, which took place in April. Eighty-eight percent of those questioned at the summit are disappointed by the ICD-10 delay.
Regardless of how you feel about the delay, you'll still need to prepare. Barring any more delays, the deadline, which presents a daunting challenge to most health-care practitioners, is now less than a year away. If you need help getting ready, contact us today.