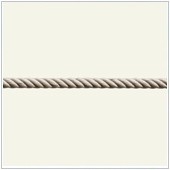 When it comes to smartphones, almost all users have some of the same requirements; the biggest being that the phone can connect to data networks, enabling the user to go online. It is safe to say that every modern smartphone, including the popular iPhone can do this, but did you know that there is another option – called tethering – that you can use to get your phone online?
Tethering defined
Tethering for mobile devices is the act of connecting your phone to another phone or another device, so that an Internet or data connection can be shared. Your iPhone can either share its data connection with another device, or have that device share its connection with your phone, allowing you to go online. With the iPhone, there are three different tethering options:
USB connection
A USB connection allows you to connect directly to your laptop without draining your phone's battery. It is a way to connect your iPhone securely to the Internet and browse Web pages faster than many other types of data connection. Users can use this type of tethering to either surf the Internet on their phone, using a computer's Internet connection, or to share their device's data connection with a laptop.
Many business users who spend a lot of time on the road, away from a stable Internet connection, use this form of tethering to get their laptop online. The reason for this is because in many mobile networks are fast and offer nationwide coverage. So, if you are in an area with no Wi-Fi or Internet, chances are high that your mobile will have a data connection, which you can tether your laptop to.
USB does minimize movement and device connection however, since you are plugged into your laptop and the cord won't let you go far. It may help to invest in a longer cord if you want to be able to use your phone as well. Also, be sure to bring your laptop's charger and that you leave your phone somewhere safe should you need to step away from your computer.
Wi-Fi connection
When looking to share your phone's connection with other devices or your laptop, then a Wi-Fi connection could be best because it receives data far faster than Bluetooth. Apple calls this type of tethering a 'hotspot'. When you create a hotspot with your iPhone, you share the data connection over the phone's Wi-Fi radios. Any device in the area that can connect to Wi-Fi can then connect to your phone and use the device's data.
The down side of Wi-Fi, though, is that it can drain your battery quickly. In fact, this type of tethering can drain your battery faster than any other, so make sure that when you use the iPhone's hotspot feature, you are either fully charged or you bring your charger with you.
Bluetooth connection
Bluetooth connections usually result in the slowest signal from an Internet modem by far. On the other hand, the wireless connection allows users to move freely and preserve battery life longer than with a Wi-Fi connection. The trade off here is better battery life at the expense of slower Internet speeds.
If you forgot your USB cable and can't seem to connect through Wi-Fi, then your last resort would be to tether your devices through Bluetooth in order to connect to the Web, which is better than having no connection at all.
The ability to connect anywhere using another device can make your online life easier and more convenient. Through this, you can check important Web updates such as email, online documents, and access other Web data. If you are tethering your device to your computer, which is connected to the Internet, you can surf the web without having to use your data connection.
If you are looking to learn more about tethering and the iPhone, contact us today.