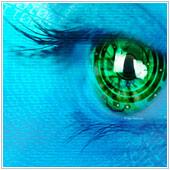 Social media is an important tool for any business, and those that want to really engage with customers and valuable connections really need to have visual forward content. The problem many business owners come across is in finding the right software to create this content. Sure, you can use a program like Adobe Photoshop, but while using an expert can prove too expensive, going it alone can be too difficult to achieve for many. There are other tools available.
In this day and age where compelling visuals are possible online, it is extremely important to learn how to create attractive visuals to aid your social media marketing campaigns. You at least need a working knowledge of how to enhance your photos and make them more attention-grabbing. There are a number of free or highly affordable tools out there that can help you do just that.
PIXLR – This advanced photo editor works like Photoshop, only it is easier to use and therefore ideal for beginners. You can create images from scratch or perform advanced image editing. Using fairly simple tools can maximize the potential of images. For quick editing, there's PIXLR EXPRESS or PIXLR O-MATIC, which are free to use. Visit the PIXLR website to learn more and start use these programs.
PicMonkey's Online Photo Editor – This photo editor can transform ordinary images into fantastic photographs in just a few clicks. Select the image that you want to modify and add special effects such as fancy text, or simply crop and re-size. The photos edited using PicMonkey can be uploaded on Facebook and other social media platforms. PicMonkey is free to use so you can just go to the website and start editing away. For added frames and special effects there's a premium version you can upgrade to for USD $33.33 per year.
LiveLuvCreate – This website can be used without any charge and offers a variety of design layouts and graphics. Using this platform you can edit your own images and there are also a ton of images created by users on its library that can help give you inspiration. Among the tools available are borders, filters, and photo effects, as well as fonts, colours, and styles. Visit the website to set up an account and start editing your images today.
Canva – If you want to create your Facebook cover photos from scratch, or if you want to design some blog images, this is a free application that might prove useful. This tool is very convenient and can be used to create business cards, invitations, posters, and presentations. Visit the website today to start creating your own visuals.
Quozio – If you are into quotes, Quozio lets you upload famous and favorite quotes, visualize them, and then share them on your social network. Simply enter an interesting quote and then select a background image. Instead of simply posting what's on your mind, you can make a quote more attractive and appealing by transforming it into a visual using this free app. Visit the site today to visualize your next quote.
Whether you are posting on Facebook, Twitter, or any other social network, your content cannot come alive without the use of quality graphics and images. If Photoshop does not work for you, these other tools are ideal substitutes for creating appealing graphics for a variety of social media platforms.
Make sure to share your own list of top photo tools for everyone to see! And, if you would like to learn more about leveraging social media in your business, contact us today to see how we can help.