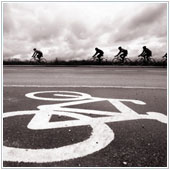 Are you looking to achieve previously unforeseen business goals that will allow you to excel beyond your peers? If no, you need more than technology; you need pacesetting principles, which give you a framework for managing the complexity of a medical practice using proven business strategies. Here are three of the most important:
Principle 1: Be focused
Are you patient-centric? It's important to focus on care and relationships. To do so, you'll need to have the key information about your business and your patients at your fingertips so you can make informed decisions. This entails not only having the correct technology for the task, but also using it correctly so that it keeps you focused on your job.
Principle 2: Be smart
Do you have a strategic plan? It's important to understand where you are, where you are going, and how you are going to get there. Be prepared for what you know is coming (everything from ICD-10 to meaningful use) by having a plan that everyone agrees upon in advance. It's also important to have a practice-wide performance-management plan, which includes performance indicators and an action plan.
Principle 3: Be agile
Are you adaptive and flexible? We at gloStream suggest you move to a variable cost model through shared-risk partnerships; this will reduce fixed costs and capital expenditures and thereby enhance profit margins. Also consider automating to improve workflows and resource allocations. But it's important to also be positioned for new business models so you can continuously improve.
gloStream works with successful practices across the country that have embraced a framework for prospering despite the challenges imposed by today's market climate; contact us today for more information.