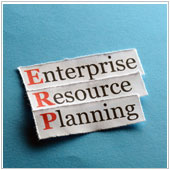 For growing and startup businesses, choosing the ERP system that is the best fit for your circumstances is the first step. Your choice of implementation partner can make the difference between a system that works and a system that accelerates your growth. A great technology partner will share the best practices that deliver continuous business process improvement for a long term return on investment.
Avoid mistakes as you grow the business
If your business is growing, it's changing. Whether that change comes in the form of new types of customers, new regions served or new distribution channels, you need to optimize business processes as you expand. A great implementation partner should be able to share best practices to keep you from making common mistakes as you grow the business.
Ask the questions that establish the approach that each vendor takes. Do they implement out of the box functionality and leave the rest to you, or do they take the time to understand your business? Question to uncover their approach include:
Can we take a phased approach to the implementation?
Will you help us identify our most inefficient processes?
How do leaders in our industry manage these business processes?
Do you deliver an ongoing training plan as part of your implementation?
What percentage of your clients continue to work with you after the initial implementation is complete?
The implementation of ERP should be the first step, not the last
Your ERP system is the foundation for the future. Adding the modules and functionality that you need as you grow the business over time should be an integral part of the plan from the start. Ongoing training will help your employees get every drop of productivity improvement that the system can deliver. With confidence that you have the latest technology supporting you, the business can take on new challenges with confidence.
A great implementation partner will make sure that you get the most from your ERP investment, now and over time. Ask the right questions to build the long term ROI. Ready to get started? Let's talk.