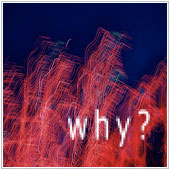 Microsoft's Windows Phone platform, despite being slightly behind in the Smartphone race between Android and Apple, is gaining traction among users. Especially since the release of Windows Phone 8.1, business owners are increasingly enticed to jump on the Windows bandwagon. Why you might ask? One reason is that there are several features that business owners love about the Windows Phone platform.
While there's a plethora of reasons as to why business owners are moving to the Windows platform, these three powerful ones will give you a good idea of why people are making the shift.
Office apps, Lync and Outlook
Windows Phones have access to a number of Windows apps including the powerful Office suite which can turn your phone into a mobile office. By using the various Microsoft Office apps, you can share, access and edit your office documents all in one place. You can then sync all of the documents to SkyDrive, Office 365, or SharePoint sites after you're done editing.
Are you a huge fan or avid user of Outlook tasks and calendar? If you are, then you'll love how you can sync your Outlook tasks with your Windows Phone and have access to all of your messages, tasks and calendars at the touch of a button.
Beyond the core Office apps, there are also apps like Lync which allows for voice and video communication. Using Lync Mobile can be a game changer for your business. You can view your colleague's availability, chat with individuals or groups through Instant Messaging, all from your phone.
Encryption and security
Viruses, hackers or malware can put you in a lot of trouble if left unchecked. Not only is it a good idea for business owners to make sure that their system is well optimized, they need to also make sure that their security is robust as well.
The Windows Phone has a trusted boot process that ensures only validated software runs, meaning that if software hasn't been validated by Microsoft, it won't be allowed to run. It's also the only phone with native support for Information Rights Management that you can use for your business to protect critical and sensitive data.
Have you misplaced your phone before? If you answered yes, then you won't have to worry as much if you misplace your Windows Phone as it has several layers of protection against that.
Here are some of the features that you can use:
Password or Pin
Remote wipe
Tools that you can use to find lost phones included in the Windows Phone management site
Have all of your contacts in one place!
The Windows Phone allows you to see all of your contacts on Hotmail, Messenger, Outlook, Facebook, LinkedIn, Twitter, Google and all other compatible email accounts. If you're a Skype user, you can also see your Skype contacts. The neat part is, you can customize your phone to show from which source the contacts are coming from. So if you want only the contacts from Facebook and Skype to display on your phone, you can customize your phone to show just that and disable the other sources like LinkedIn etc.
Once you tap a name, you can then see a consolidated contact card showing all of the information you have about that specific contact. This includes all the methods to communicate, conversations, recent calls and even their social media activity.
This feature is especially helpful when building relationships with thought leaders and the influencers in your niche. You can easily be updated on what they're doing giving you some more insight on how you can implement their techniques in your business. Using this to study your competition's activities is another effective way of using this feature for your business.
A lot of business owners are shifting to the Windows Phone platform and they're right in doing so. The features mentioned above can give an advantage over the competition and help boost business to greater heights. And the best part is – we're just on the tip of the iceberg with all the features that Windows Phones have to offer.
Do you want to know more?
If you want to know more about how you can use your Windows Phone to better your business, then give us a call now and we'll help you.