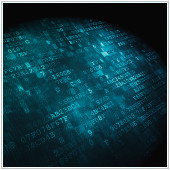 Business Intelligence or BI applications are used by businesses from different fields for their information analysis. These tools help determine what individual businesses may be doing right or wrong, which can help them decide on the best path to take to reach their goals. BI tools are helpful to many businesses. However, some business owners question how these tools can be used in different departments.
There are various BI tools available nowadays that support small to large companies. You can find Business Intelligence tools that fit your company's size, needs and budget. These applications can be used in different areas of the business:
Marketing Department
A marketing department is responsible for promoting a company's products, services and brand to increase public awareness. With successful marketing, a business can attract potential clients that can be possibly turned into creating sales revenue. The company can use BI to determine which campaigns are successful or not, as the case may be. Through this, investments can be focused on those campaigns that work whilst avoiding those that have previously failed.
Sales Department
Sales managers and supervisors can also use BI to analyze successful deals, as well as those that they have lost, to see what strategies have worked. The system can also help determine which sales teams hit or exceed set goals in order to analyze what they are doing right. Moreover, this helps determine which products or services are most saleable so these can be pushed further to attain more goals.
Finance Department
BI software makes analyzing, reporting, and managing financial data more convenient. Those who are involved in the process can easily access the information they need through the system. Analysis is easier as the data is organized and accurate. Money in and money out can also be tracked with greater efficiency.
Moreover, these tools often come with features that allow users to create scenarios and determine the possible results from there. This is extremely helpful in deciding on the best action to take as the tool gives you a view of the probable outcome. The success rate is higher if forecasting using a BI tool.
Inventory
Business Intelligence also plays a vital role in inventory tracking of products, items or supplies. For instance, companies in the retail industry can track the movement of products or items from the suppliers to the warehouse and on to their delivery to clients. Any problems encountered in the process can be quickly identified so they can be fixed in time.
Items in demand can also be pinpointed, as well as low stock and overstocks. Items that are low in stock can be ordered immediately, especially if they are in demand, to ensure that the needs of clients are met. This also lets you avoid overstocking, which can be a waste of money when investment is better used for fast moving items.
These are just some of the ways businesses can use BI in their operations. If you have further questions about the topic, do not hesitate to give us a call. We'll be more than happy to assist you.