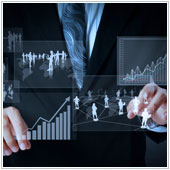 The Office of the National Coordinator for Health IT (ONC) has issued proposals for 2015 electronic health record (EHR) certification criteria.
Notably, implementation of the 2015 certification criteria is voluntary. Health-care providers that have EHRs certified to the 2014 criteria do not need to re-certify to 2015 criteria to participate in meaningful use. The idea, says the ONC, is that EHR developers and health-care providers can move to the 2015 criteria at their own pace.
This is the first time the ONC has proposed certification criteria separate from the Centers for Medicare & Medicaid Services' meaningful-use regulations, and the change marks a new regulatory approach. The ONC will likely make more frequent changes to rules to improve standards. National Coordinator Karen DeSalvo says it reflects the "ONC's commitment to incrementally improving interoperability and efficiently responding to stakeholder feedback."
Comments will be accepted on the proposed rule – published in the Federal Register on February 26, 2014 – through April 28. If you are looking to learn more about this change and how you can implement it in your practice, contact us today to see how we can help.