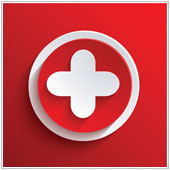 Google Drive, more specifically the apps attached to it, are some of the best alternatives to Microsoft's popular Office programs. Through apps like Docs and Sheets businesses can carry out almost all of their document production needs. Many users who start with Docs often have more than enough basic functions for day-to-day operations. In an effort to make Docs even better, Google has recently introduced a new feature – Add-ons – that extends the capabilities of Docs and Sheets.
What are add-ons?
Add-ons are extra features that have been developed by Google and developers who have partnered with Google to extend, or add-on to, the capabilities of both Docs and Sheets. They can be accessed on all new Google Docs and new versions of Sheets, and can be enabled by:
Opening a new Google Doc or Sheet.
Clicking on Add-ons from the menu bar below the document's title.
Selecting Get add-ons…
Finding the add-on you would like to use, hovering over it and clicking the plus sign to install it.
The add-on will be installed to Drive and be available for use in either Docs or Sheets. For those who had used the add-ons that were available in the Chrome App store, you will notice that the apps are similar. The only difference is that these apps are strictly for Google Docs and Sheets. Most of them are free, but they will require you to grant them permission before they can be used.
Looking through the add-ons, there are a number of useful ones that small to medium business users can leverage in order to increase the overall functionality of Docs and Sheets. Here are five.
1. Table of Contents
If you are producing longer documents like reports, you will likely need a Table of Contents. This add-on allows you to add a Table of Contents to the side of the document with sections that users can click on in order to be taken to that section.
2. ProWritingAid
Are you in charge of content development for your website, or writing for a picky audience? What ProWritingAid does is it checks your writing for consistency, grammar, plagiarism, cliches and more. There is a free version that you can try, and all of the features can be unlocked with the Premium package which costs USD$35 per year, per user.
3. Template Gallery
If you are looking for templates that can help you make more professional documents and spreadsheets, this add-on could be a great tool. With templates for invoices, reports, financial calculations, letters, timesheets and more, there is a good chance that you can save some time in creating your next professional document.
4. Highlighting tools
Do you have documents or large reports where you would like to group information together or highlight it? This add-on allows you to do exactly that. With different colors available, you can highlight content which is then pulled together based on the color allowing you to view all similarly highlighted content with ease.
The app is free with a 30 day trial, but then you will need to purchase it, which can be done through the add-on. The amount will vary depending on the license you choose along with the number of users.
5. Letter Feed Workflows
This add-on is great for those who collaborate on documents that need to be approved. Once you have finished with a Doc or Sheet you can ask people to approve it. There will be a bar on the right of the document where you can view who has approved your document.
If you are looking for the apps, open the Add-ons window search for them in the box that opens. And, if you are looking to learn more about how Google Apps can be used in your business, contact us today to see how we can help.