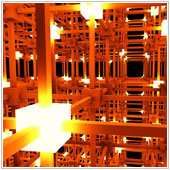 The business of distribution is changing. Barriers between customer and suppliers are being eliminated by the internet and ever-improving logistics management. As a manufacturer, retailer or distributor, these changes offer you the opportunity to expand your distribution channels.
While the opportunities to work directly with your end-user have never been better, consumer expectations have never been higher. Prior to your expansion into new distribution channels make sure that you can deliver the quality service that keeps customers coming back. Fully integrated ERP that connects service support to customer, inventory and supply chain information can ensure that your expansion will be successful.
Which distribution channels should you tap?
Businesses are capitalizing on closer connections with customers to expand channels in multiple ways, including:
Adding new geographic markets – Through the internet, you can reach across political boundaries to sell to more companies in your industry.
Selling directly to big box stores – For smaller manufacturers, more affordable EDI (Electronic Data Interchange) systems can open opportunities to sell directly to large retailers.
Selling directly to end users – Through a well-managed website, you can build your internet presence to sell directly to your retail customers.
Get it right with ERP
As you expand your business through new channels, you need to make sure that you have the systems in place to serve your customers well. Customers expect you to be able to deliver information and products on their terms, so know your market to implement the right systems. ERP will allow you to offer the functionality that supports customer service at multiple levels, including:
Supply chain management – If you are going to ship your products to new regions, put the reporting processes in place to track shipments every step of the way.
EDI – Receive and transmit order information automatically to meet the commerce requirements of big box outlets.
Customer self-service – End users want to place and check orders online without having to talk to a service desk.
As you explore your options to expand distribution channels, consider how the processes and systems that you have in place will serve your new customers. Make the transition with the confidence that you will serve your market well.  Let's talk about the systems that you need to expand your horizons.