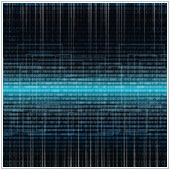 Considering the massive amounts of data that business owners and managers need to handle in order to keep their companies operational and make important decisions, utilizing DaaS (Data-as-a-Service) has never been more valuable. If you aren't familiar with what DaaS is and what it can do for you and your business, then this article will shed a little light on the concept.
So what exactly is DaaS?
DaaS (Data as a Service) is part of the "as a Service" family. It is a type of service that allows data and databases that store data to be provided or accessible on demand regardless of the boundaries (organizational or geographical).
The data (text, video, audio, and images) is usually made available to the customers through networks like the Internet. The vast majority of DaaS solutions are managed by IT solutions providers who host the solution on their own servers. Businesses essentially rent space on these servers and the IT provider will manage the whole solution ensuring that solutions and the company's data and databases are working, secure and available on demand.
The easiest way to think of DaaS is that it provides businesses with cloud based databases and data.
How can your business can benefit from it?
While there are several ways that business owners have benefitted from DaaS, here are four of the most popular.
1. Quality of data
Because everything is stored in one place, duplicate and inconsistent data that's being stored or trying to be stored in a database or on the service is usually easily caught, thus reducing the chance of duplicate data which could throw off reports, estimates and more.
This ultimately leads to higher quality data since almost everything is validated and you can avoid seeing different versions of the data which can be very misleading.
2. Global access
Instead of being able to only access your data in the office, with DaaS you are able to access it from any place where you have an Internet connection.
In case you can't quite see how you can benefit from it, think about going on a business trip. Wouldn't it be amazing if even though you're on a trip, you can still access all of your data and even modify it or add more? Having global access with DaaS can help you with just that.
3. Increasingly seamless collaboration
Because your data can be accessed easily by your team members, collaboration becomes a lot more painless. Through DaaS, your members can access the data or updates they need regardless of where they are. They can then do their tasks accordingly and even update the data in real-time, ensuring people are all viewing the same data, regardless of whether changes have been made.
Since everyone on your team can access it, you don't have to tell each team member about changes or updates, allowing you to save more resources.
4. Ease of system updates
If your data is stored in different offices, can you imagine how tedious it would be when it comes to updating your system? It gets even worse when different systems are used, and employees forget to update systems, leading to a potential increase in security breaches and data loss.
With DaaS, all you have to do is contact your DaaS provider, tell them about the updates that you want done and they update your entire system.
If you aren't in the know, hearing about DaaS (although the service is enticing), can be quite scary. But, there is no need to fear it. We are experts in technology and can take the time to explain the ins and outs of DaaS and any other 'as a Service' as well.
Call us now and we'll help you with your inquiries.