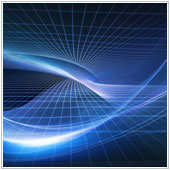 Often described as the future of business systems, virtualization has taken the world of IT to greater heights than ever before. With the advent of virtualization, businesses can now optimize their systems. In addition, this innovation allows them to do what they have never been able to do before, such as centralizing the control of the business environment, and a whole lot more.
While it may seem like virtualization is only advantageous to large businesses, in truth, even small companies can take advantage of this rising and sophisticated innovation. That being said, there are many companies still holding back. To help you understand virtualization, here are five good reasons why you need to virtualize your business now.
You can optimize servers
Perhaps the most compelling reason to virtualize your systems is to make your computing resources (such as the RAM and processor cycles) more efficient. And with efficient computing resources, businesses can reduce their capital expenses. Furthermore, small and mid-sized business are able to manage fewer physical servers, because virtualization allows users to combine, or virtualize, physical servers into fewer physical machines.
You get cutting-edge disaster recovery plans
Since catastrophes are possible, businesses should be prepared before they are faced with a disaster. The advantage of virtualization is that many solutions come with a disaster recovery plan to get your business back to a normal operational state after a problem strikes.
It can be far easier to fully back up your entire virtualized infrastructure than trying to do the same with separate hardware servers.
It increases business continuity
While business continuity is similar to disaster recovery, the goals of each operation are different. The aim of business continuity is to achieve zero, or minimal, business operation interruptions. However, many businesses find this difficult to achieve with traditional business systems.
Many virtualization solutions offer live migration, a feature that helps preserve the continuity of business operations by eliminating the need for downtime. This system works by rapidly transferring systems from one virtual environment to another when the original is affected. This enables a business to continue operations, despite some system failures.
It's a time-saver
Compared to setting up physical hardware, which can take months to establish, test, and maintain, setting up a virtualized system for your business can usually be achieved in a matter of minutes.
You get centralized control
Virtualization makes it possible to manage your entire system using one central tool. This is one cutting-edge advantage that suits many businesses, especially small and mid-sized ones. Moreover, security and compliance features can be built in, leading to systems that are even more secure than before.
The benefits to be gained by virtualizing can prove to be a real game changer for your business. Though it may seem complex at first, considering the new lingo and foreign functions, you'll soon realize that it's just a matter of finding the right IT partner to work with.
Our virtualization experts are here for you and can help you from start to finish. If you want to know more about virtualization and its benefits to your business, contact us today.