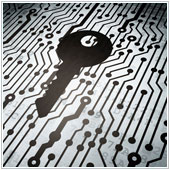 Our computer systems need a high level of protection against harmful viruses, worms and other malware currently spreading like wildfire over the Web. If you have a layered security or defense in depth strategy in place, then you're probably well protected. But if not, then our guide will surely help you protect your computer systems.
Just like the human body, a computer system can also be attacked by many viruses that can infect and disrupt computer operations. And what's worse is it doesn't just disrupt the operations of your computer, but these viruses and other malware can gather sensitive information or even gain access to other private and secured computer systems on the same network.
Although computer viruses aren't deadly, they can spread at an unimaginable rate across your entire computer system, affecting your database, networks and other IT-related sources. You can get these viruses by opening bogus email messages, downloading unknown file attachments, and accidentally clicking ads that pop up your screen. This is why there is a need for a strong and effective security system to protect your network.
One of the tested and proven security strategies used today is defense in depth. This concept focuses on the coordinated and organized use of multiple security countermeasures to keep your database safe from intrusive attackers. Basically, this concept is based on the military principle that a multi-layered and complex defense is more difficult to defeat than a single-barrier protection system.
The defense in depth strategy assures network administrators by working on the basis of the following guiding principles:
Defenses in multiple places
The fact that many viruses can attack the network system from multiple points means that you need to deploy strong defense mechanisms at multiple locations that can endure all types of attacks.
Defense in depth focuses on areas by deploying firewalls and intrusion detection to endure active network attacks and also by providing access control on servers and host machines, to resist distribution attacks from the insiders. This multi-layered defense also protects local and area-wide communication networks from denial of service attacks.
Multiple layered defense
Defense in depth is an extremely effective countermeasure strategy, because it deploys multiple layered defense mechanisms between the attacker and its target. Each layer of the defense has a unique mechanism to withstand the virus attacks. Furthermore, you need to make sure that each layer has both detective and protective measures to ensure the security of the network.
The reason for wrapping the network with multiple layers of defense is because a single line of defense may be flawed. And the most certain way to protect your system from any attacks is to employ a series of different defenses that can be deployed to cover the gaps in the other defenses. Malware scanners, firewalls, intrusion detection systems, biometric verification and local storage encryption tools can individually serve to protect your IT resources in a way others cannot.
Perhaps the final layer of defense should be educating your employees not to compromise the integrity of the computer systems with potentially unhealthy computer practices. As much as possible, teach them the dos and don'ts of using the computer, as well as how they can prevent viruses and other computer malware coming in and destroying your system.
If you're looking to give your computer systems better protection against the harmful elements that the internet can bring, then give us a call now and we'll have one of our associates take care of you and help defend your business.