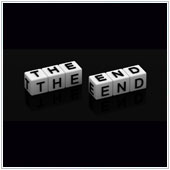 Social media has come to play an incredibly important role in business marketing. Services like Facebook are the perfect New Age marketing platforms that allow companies of all sizes to reach out to their customers. Facebook has some great ad features that help make this possible, but recently announced that one particularly useful feature – sponsored posts – will be shut down in the near future. Many business users are wondering whether this is something they should be worried about.
What is, or was, sponsored stories?
Sponsored stories is an advertising feature on Facebook that allows businesses to capitalize on word-of-mouth recommendations. The way it works is that it allows businesses to essentially promote user activity to that user's friends.
Say you own a coffee shop and have allowed users to check in on Facebook when they visit your store. When a user checks in, their friends will sometimes see this on their News Feeds. However, a check-in may be missed because of the sheer amount of content shown on our News Feeds.
With sponsored stories you can pay to promote, or sponsor, these check-ins, or other interactions with your company's Facebook profile. When you do this, the post or story will show up higher on user News Feeds or in the bar to the right of the News Feed. These posts will say Sponsored on them and will tell the user that their friends have liked the content, or interacted with the business e.g., checked in.
The problem with sponsored stories
While this is a great feature for businesses – they have a higher chance of their name and content being seen by users – it hasn't been so popular with many users. Many users don't mind seeing ads for things they have just looked at, but to have Facebook tell other users about it without their consent has created some criticism.
In fact, in 2011 Facebook was hit with a class action lawsuit over misuse of user data directly related to sponsored stories. In the summer of last year, it was ruled that Facebook had been violating user privacy and was fined $20 million. Largely because of this, the company implemented the ability to opt out of sponsored stories. It is estimated that this has cost the company around $100 million in lost revenue, which is highly likely the real reason why the company has decided to drop sponsored stories as of April 9, 2014.
What does this mean for my business?
The news that Facebook is removing a potentially valuable advertising feature could cause some business users to worry, especially those who have benefited from this feature before. This change, along with the recent lawsuit that highlighted how Facebook uses data, doesn't mean that the company will stop collecting data and showing ads to users. Instead, users will no longer see names of friends attached.
For your business this means that you will still be able to advertise, and your content and even ads will still continue to show up on News Feeds, only they will lack other contact information usually seen at the top of sponsored posts.
There are also a number of other options available, including promoting posts and content on yours and other people's News Feeds. Another option involves using the two Custom Audiences features. These two features allow you to create an ad that can be sent to existing mailing lists or a market that is most likely to respond positively to the content. For businesses that don't have mailing lists or a target market in mind, Facebook also offers Lookalike Audiences which can help you find potential audiences based on your current connections.
In fact, both of these features are currently used by many Facebook users to set up sponsored posts. Now, the main difference will be that the word-of-mouth style of sponsored posts will be gone and will only appear in the right-hand sidebar of user News Feeds.
If you are looking to learn more about using Facebook with your business, contact us today to learn more.