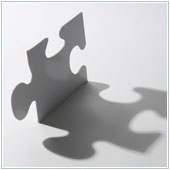 Microsoft Office (MS Office) is a popular and top-selling software suite that features a myriad of publishing programs for desktop computers. Basically, it comes with an array of applications that can help you document everything needed in your work, studies or business. As a user, you have the option to choose from several different suites intended for home users, small business enterprises and large corporations – all depending on your needs. While this program is user-friendly, there are times when people need help with it.
When it comes to helping you with solutions for your Office issues, here are five of the most common go-to places:
F1
Let's assume you've already installed Microsoft Office Suite and an application is already up and running. However, the problem is you need to figure out how to do something. Finding a solution can sometimes be frustrating, so follow one of two options to get a quick answer to your questions.
The first is to press F1 to open the help database. You can then search for a solution to your problem. The second option is to press the question mark '?' located in the upper right corner of any Office program. This will open the same solution database.
MS Diagnostics
Microsoft Office failures, such as your program crashing or not launching, don't necessarily mean that the software is corrupt or needs to be reinstalled. There might be another root cause. But there's no need to panic, as Microsoft offers an in-house physician for your Office problems called MS Diagnostics.
This tool runs a number of tests on Office programs, identifying existing and potential problems. Basically, the MS Diagnostic tool is like an MRI that thoroughly scans your Office software application, and which can usually provide repair options too.
Office Support
If the issues with your Office applications are not repaired using MS Diagnostics, then you possibly need the help of Office Support. This is one of the six main tabs on the Microsoft Office website.
Once you open Office Support, it welcomes you with an opening question: "What do you need help with?". You can then select a specific application or product or select All products in that field. In the search box, you can also enter certain keywords that are relevant to the issue. A consolidated list of results will be generated that match any words you have entered. Many users are able to find a solution to their problems by visiting this page.
Community forums
Sometimes, the information on the Microsoft website is too general and doesn't go far enough in helping you find the solution you need. One way to get a more thorough and updated fix for your Office application problems is to look at the various Office oriented forums on the Internet. Many of these forums tackle issues regarding Microsoft Office, with corresponding solutions that have already been tested. Joining forums can be helpful, especially when you want to learn new information, such as the latest software upgrades.
Tech support
There are some issues that cannot be resolved using MS Diagnostics, website support, and community forums. If all else fails, then you might need to get in touch with Microsoft's technical support. You can directly air out your concerns with a person who is an expert with technical Office issues.
If you've tried to fix problems with MS Office and don't seem to be getting anywhere or issues keep recurring, then give us a call now and we will find the best solutions for you.