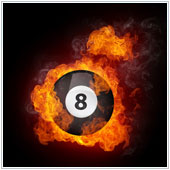 Microsoft's series of proprietary mobile operating systems picked up momentum in the market, after the release of Windows Phone 8 in 2012. As a Windows OS, it features the same design language as its predecessor – Windows Phone 7. Now, just over a year on, the platform is starting to get into its stride, especially when it comes to features.
Windows Phone 8 has many worthwhile features and here are a few of the most instrumental new features.
Data Sense
If you haven't subscribed to an unlimited data plan, perhaps you should be looking for ways to monitor and reduce the mobile data you're using. Well, in this case, Data Sense can be a really useful Windows Phone 8 app because it helps you monitor your mobile data usage and explore a variety of efficient ways to use the data you have.
Data Sense compresses every single website you are opening, to minimize the data your smartphone is consuming. On top of it all, it provides an alarm feature called Live Tile that gives you a status update of the amount of data you've consumed, and alerts you when it's near the preset limit.
Kid's Corner
The Kid's Corner is a special feature in Windows Phone 8 that allows parents and guardians to have total control over a phone. This app effectively manages the functionality of the apps that are accessible to children. Parents can configure the applications, music, or movies their child can access through the Windows Phone. Everything else that is not configured is protected by the PIN and Lock screen.
With this feature, parents can minimize accidental misuse and access to restricted content. However, this is not limited to children only, but to other people who want to use your phone as well. This feature app secures your smartphone, bringing you greater peace of mind.
FM Radio
Well, FM radio may not seem like the most innovative and groundbreaking feature in the smartphone era. But unlike its predecessors, FM Radio doesn't require a data connection, and won't eat up much of your battery life.
If you want to use this feature you need to have a headset – headphones – plugged into your device. Simply go to Music + Videos, click Collection, select the station number, and start listening to your favorite radio stations. Just make sure to buy a smartphone that has an FM radio on it, because not all WP8-based smartphones offer this feature.
The camera
WP8's new camera feature has better support for high-resolution displays. Also, the update to WP8 includes several tweaks that will surely please photo enthusiasts, allowing them to take not only better pictures, but also edit and share these more easily.
The Windows Phone 8 is a highly customizable and sophisticated operating system, especially for businesses who use Microsoft's products in the office. If you would like to learn more about Windows Phone 8, Contact us today for more information.