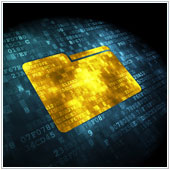 Business Intelligence (BI) has become an essential function of many businesses. Those who employ some form of BI often see increased sales, or at the very least the ability to make quicker informed decisions more often. When looking into BI solutions however, you will likely come across a number of terms that may be a little confusing. Three of these somewhat puzzling terms relate to data – data mart, data warehouse and data mining.
What is a data warehouse?
The concept of a data warehouse is an interesting one and also a difficult one to define and pin down largely because it can cover such a broad area. The most concise definition we can give is that it is a database that integrates data from many different locations and databases into one consolidated database.
Data warehouses store both current and historical data, and rarely contain unique data. Instead, they aggregate data from other sources in order to make this more accessible. They might store important information from sales, marketing, ERP, customer interactions, and any form of database in order to quickly generate BI related reports.
The name undoubtedly conjures up the idea of a large warehouse-like building storing infinite amounts of data. However, most data warehouses are actually tables which are created by taking data from various sources and cleaning it up so that relevant data is stored in the warehouse in a way that makes it easier to reach when needed.
What is a data mart?
A data mart is a smaller data warehouse that stores data. These are based on a specific area or business function e.g., finance or marketing, etc. In fact, most modern data warehouses are actually made up of a series of smaller data marts.
The key difference between a data mart and a data warehouse is that data marts are usually smaller, focusing on one specific area, while a data warehouse covers the whole organization.
What is data mining?
When talking about Business Intelligence, many experts will refer to data mining. This is the act of analyzing data in order to identify patterns. The data that is mined can then be transformed into useable information. Many companies store this mined data in databases, a data warehouse, or a data mart.
Want to learn more about these terms and how your company can benefit from a BI solution? Contact us today.