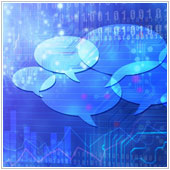 Over the past two years or so, there is one mobile trend that has become a mainstay in both Android and Apple's iOS. That feature is the voice command, which Microsoft actually implemented in their release of Windows Phone 8. The issue with voice commands on Windows Phone are that not every app supports them, and it may not be easy to tell which apps do.
If you have a phone running Windows Phone 8, there are apps that support voice commands. This feature is actually built into the OS through the Speech feature.
About Speech
By using the Speech feature on Windows Phone 8, you can use your voice to launch apps, write an SMS, call people and more. You can also tell your phone to open apps and even navigate to a part of the app.
To access the Speech feature on your phone, press and hold the Windows icon at the bottom of your screen and it should pop up. In the window that opens, you should be able to just speak your command. If that doesn't work, press the microphone icon, and you should see a message flash that says Listening…. You can then speak your command.
Some useful Speech voice commands
Here are five useful commands that you may find useful:
"Call 'contact name'" – This will call whatever person you say from your contact list.
"Redial" – This will call the last number you called.
"Text 'contact name'" – This will start a new text message that will be sent to the contact you say. You can then dictate the the message without having to type it.
"Start 'application'" – This will open the application you say.
"Search for 'term'" – This will open your browser and search for the term you say.
How to tell what apps you can interact with using your voice
Not every app available on the Windows Store supports voice commands, and many don't actually tell you the app does support them. Luckily, there is a way to see which apps you can interact with using your voice:
Pressing and holding the Windows icon on your phone until the Speech feature opens.
Saying "What can I say?".
Swiping right to the menu that says apps.
This will present you with a list of apps and pressing on each app will tell you what commands you can use while the app is open.
If you would like to learn more tips and tricks for the Windows Phone, please contact us today to see how we can help.