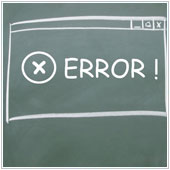 When it comes to the Internet browser, users are almost spoiled for choice, with many choosing Google's Chrome. As businesses continue to rely on the browser, using it for everything from communication, to email, to storage, and document creation, they need to rely on a browser that works well. While Chrome is a great browser, with leading stability, it can occasionally stop working.
Here are seven tips on what you can do if Chrome isn't working properly.
While Chrome is still working
If you haven't had a problem with Chrome, the time will come. Before it does, you should first ensure that Chrome is set up to re-open tabs when the browser restarts. You can do this by:
Clicking on the three horizontal bars in the top-right of the browser.
Selecting Settings.
Ticking Continue where I left off under the On startup section.
This will save open tabs when you close Chrome, and reload them when you next start Chrome.
First – Check that Chrome is up to date
If Chrome stops working, you should first check that you are running the latest version. Take a look at the three bars at the top-right of the window. If they are dark grey, Chrome is running the latest version. If there is an update the bars will be green (new update), yellow (Chrome hasn't been updated to the newest version in a few days) or red (Chrome should be updated).
Click on the bars and select Update Google Chrome. This will restart your browser and install the update. It should also be updated if you restart Chrome.
Second – Check Chrome's task manager
You have probably used Window's Task Manager to close programs that are frozen, or to check what programs are open and how much memory they are using. Did you know that Chrome also has a Task Manager that is specific to just Chrome?
By pressing Shift + Esc you will open the Chrome Task Manager which presents information on open tabs. You can see how much memory each tab is using and even close those that have stopped working.
Third – Close the tab
Often times when Chrome stops working, you will get a blue page with a file that has an unhappy face. This error message is shown when the page crashes or something goes wrong when loading the page.
If this happens, select the URL, copy it using Ctrl + C and then refresh the page. Most pages should work again, but if the error is shown again try closing the tab, opening another and pasting the URL.
Fourth – Restart Chrome
Sometimes the problem isn't with Chrome but with a plugin that has stopped working. You will usually see a yellow error message across the top of the screen saying something has stopped working. The majority of the time this will happen when a media codec or plugin like Flash or Shockwave has crashed leaving you unable to load videos or similar media.
The best way to fix this is to restart Chrome. If you have already set Chrome to reopen tabs when the program is launched again you can simply quit Chrome by pressing Alt + F4 on Windows. If you are on a Mac, this can be done by right-clicking on the Chrome icon in the tray at the bottom of the screen and selecting Close.
Fifth – Delete your Cache and other browser data
There is a chance that the problem may be caused by another installed app or some data that Chrome has stored. The best way to fix this is by deleting the Cache – where Chrome stores data for future use, making it quicker to access – and other browser data including your history and cookies.
This can be done by:
Clicking on the three horizontal bars in the top-right of the browser.
Hovering over Tools and selecting Clear Browsing Data.
Selecting what data you would like to clear and how far back you would like to clear it.
Pressing Clear browsing data.
Restarting Chrome.
Sixth – Checking your computer for malware
If the problem still persists after trying the above steps, it would be a good idea to scan your computer for viruses and malware. Often, the problem probably won't be with Chrome and may be due to some form of malware that causes Chrome to either slow down, crash, or even work differently.
Seventh – Call your IT partner
The final option we can recommend is that you contact us. Our experienced and knowledgeable team may be able to help you fix your problem or even offer another option that could work even better.