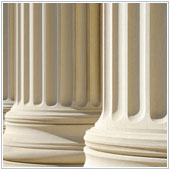 At first glance, Google Drive is a powerful cloud-based office solution. Mixing the ability to share and create files, it's proving to be a useful tool for many businesses. Take for example the word processor – Google Docs – it has many of the important features users need. There are a few features missing however, with one being the ability to split your document into columns. But there is a workaround solution to this issue.
If you have a Google Doc that you would like to split into columns, you won't be able to press a button like on other word processors, this trick however should help. While this won't create a true columned document, it will be good enough, especially if you turn the Doc into a PDF or are just sharing it with other people. So, how do you create a columned Google Doc? With tables!
How to add columns to your Google Doc
As we said above, adding columns to your Good Doc isn't technically a feature, but can be essentially simulated through the use of tables.
Write your content without columns. The best thing to do is to write your document in a single column (or normal) format and leave a space or line (Press Insert and select Horizontal Line) where you want to split the content.
Go to the top of the document, or where you want to start the columns. Click and hit Enter or Return twice.
Click in one of the empty lines you have just created and press Table (located in the menu bar below the URL bar of your browser) followed by Insert table.
Drag your mouse over the squares to highlight how many columns and rows you would like. If you would like to create 2 columns select (2×1) which will create a table with two columns and one row.
Select the content from the first column and hit Ctrl + X to cut it.
Click in the left column of the table and press Ctrl + V to paste the previously copied content.
Repeat for the other columns.
Formatting your new 'columns'
When you create a table, and the content is pasted into it, you will then want to format it to get rid of the table border, and also set where the text sits in the table.
You can take out the table outline by right-clicking anywhere in the table and selecting Table properties… In the window that opens click on 1 pt under Table border and select 0 pt. This will remove the border around the table, making it look like the Doc has two columns.
You can also format the way the text is aligned in the table by right-clicking anywhere on the table and selecting Table properties… Click Top under Cell vertical alignment and select where you would like the text to be aligned and where it should stay should you move the size of each cell. Top means the text will essentially stick to the top border, center or bottom of the cell.
If you are looking to learn more about using Google Docs and its use in your company, get in touch today.