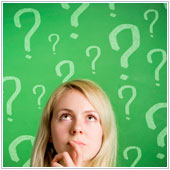 Once you have narrowed down the ERP solutions that will fit your needs, it's time to find the right solution provider to help you implement. Finding the right ERP solution is important, but finding a business partner who will help you get more value from it can transform your business.
Breaking old habits is hard
The value from any business management system comes from productivity gains and increases in customer satisfaction. When you and your employees have been working the same way for years, it's hard to think outside the box. An ERP implementation partner with a good understanding of your industry's best practices, can help you modernize business processes to be more competitive.
While there are plenty of ERP implementation partners who list industry expertise on their website, it's important to ask questions to make sure they really know the business. Six questions that will give you more insight into your potential implementation partner's expertise include:
What are the top trends affecting my industry today?
Why do businesses in our industry choose the ERP system we are considering?
What best practices make the most difference for high performers in our industry?
What business process improvements have you recommended to support those best practices?
How many companies in our industry have you worked with?
Have the consultants who will work on our project implemented other businesses in our industry?
Best practices build profits
While it is important to work with an implementation partner who knows the ERP solution well, gaining insight into industry best practices can be even more valuable to you. There are likely to be companies in your industry that have developed more efficient business processes than yours. By working with a technology partner who has seen multiple operations, they can share the best of what they have learned.
Build on the knowledge of people with insight into how other businesses like yours operate. A great implementation partner will ensure that you get the highest returns from your ERP investment.