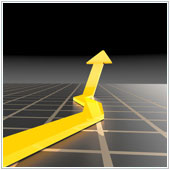 In the early 2000s – even into the current decade – health care had some catching up to do when it came to technology. Much of the industry was paper-based and when technology was used, it was often in separate areas, creating silos of information that couldn't communicate.
The 2009 American Recovery and Reinvestment Act questioned that notion. Why should patients fill out multiple forms every time they go to the doctor's office? Why can't two doctors in two different rooms look at the same file? Why can't one doctor automatically see what test you took a few months ago to avoid repeating it? Given where other industries are technologically, it didn't make sense.
What the industry needed was a catalyst for change – and it found it in meaningful use, which has dramatically accelerated the adoption of technology in the health-care industry. But, meaningful use has had unintended consequences.
For example, the artificially low barriers of Stage 1 meaningful use allowed a number of electronic medical record (EMR) vendors to exist, regardless of the quality of their products. And many health-care providers – not knowing what to look for – went out and bought whatever EMR they could find that was certifiable for Stage 1. Today, they feel stuck with systems that really don't fit what they need.
Don't feel stuck. If you're not happy with your EMR, or the processes you have created around it, something can be done. Contact us today to see how we can help you get the system you need.