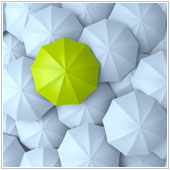 Android as a mobile operating system is getting better and better with each successive version. It's become a viable platform and many manufacturers are releasing new devices, including tablets. One reason for the popularity of the tablet is the app, with many apps often doing the same thing e.g., opening documents. The problem is, these different apps often make themselves the default app for a certain task, something which can confuse users when they want to make a change.
How do you set a default app?
When you install a new app that does the same thing as an already installed app, you will not usually be asked to make it your default app for that task. Instead, you should be asked when you first open the new app.
You can usually select between different apps that do the same task and confirm your choice. Take for example your email. If you install a different app than the email app that came installed on your device and open it, you should be asked if you want to make the latest app the default for email instead.
How to change the default app?
Because there are so many apps out there, we seem to follow a pattern where we use an app for a time then switch to another, either because we miss a feature, would like to try another app, or would just like to move back to one we've used before, etc.
Sure, you could just open the app manually, which is what many people do, but this can sometimes be tedious. The other alternative is to change the default app, which can be done by:
Opening the Settings app on your Android device. This can normally be done by opening the app drawer and scrolling to Settings.
Selecting Apps and scrolling to the app that is currently set as the default app.
Tapping on it and scrolling down to Launch by default.
Selecting Clear defaults.
The next step is to select the new app you would like to set as the default, and then open it. You should be asked whether you would like to make this the default app.
If you would like to learn how to get more out of your Android tablet, contact us today to see how we can help.