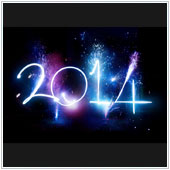 The North American health-care information technology (IT) market will grow from $21.9 billion in 2012 to $31.3 billion by 2017, a compound annual rate of 7.4%.
That forecast comes from Research and Markets' North American Healthcare IT Market Report 2013-2017, and is based on a number of factors. Financial support from the U.S. government is one; others include cost-cutting pressures, demand for system integration, demand for computerized physician order entry, the aging population, and a rise in chronic disorders.
However, according to the report, there are some barriers to growth in the North American health-care IT market: poor standard health-care protocols; the high up-front costs of health-care IT solutions, the high maintenance and service costs of health-care IT solutions, interoperability issues, a shortage of health-care IT professionals; and security concerns.
Many of these concerns can be easily overcome with an experienced health-care IT firm such as gloStream. In addition to an electronic medical record (EMR) and practice-management solutions, we offer a number of services to get your practice's processes, including billing, on track.