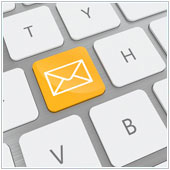 When Google launched their social networking service Google+ in 2011, the company noted that they would fully back the service and turn it into a viable, if not the most important, social network. Over the past few years, Google has kept to its promise and taken steps to integrate Google+ into nearly every service they offer. The latest news is that Gmail will now allow you to email Google+ contacts, even if you don't have their email address.
The back story
In late 2011, Google announced a number of changes to the way user profiles handle Contacts. Before this change, Gmail contacts and Google+ connections were more or less separate. Google merged Google+ connections with Gmail contacts to form the Contacts you know today. This gave users the ability to add Gmail contacts to their circles directly from Gmail and to also manage contacts for all services in one central location.
Ultimately, the idea behind this was to ensure that your contacts were up-to-date, regardless of what Google service you preferred to use. With the new Email via Google+ feature, announced on January 9, 2014, Gmail will now suggest Google+ connections when you write an email.
How it works
As you know, when you type a letter in Gmail's To, CC or BCC fields, you will see contact suggestions based on the letter or word you type. Now, these suggestions will also include connections from your Google+ profile.
The interesting element here is that you can email these connections without having their email addresses stored in Contacts. If you receive an email from a contact that is included in one of your circles on Google+, the email will go straight to your main inbox. And, if you have integrated Google's tabbed Inbox, emails from connections who you don't have an email for or aren't in one of your circles will be sent to the Social tab.
When you first enter a name and select a person from your Google+ connections, you will see their name with (Google+) beside it. When you send the email, the recipient will be able to see your email address. You won't be able to see their address however, until they respond to you, or send you an email.
How to opt out of, or configure this feature
While we can see where Google is coming from with this new feature – it helps encourage people to use Google+ – it could lead to unwanted or unsolicited email, which understandably many people don't want.
If you choose you can configure this feature or completely opt out of it. Here's how:
Open your Gmail inbox.
Click on the cog under your profile picture in the top-right and select Settings.
Ensure you are on the General tab.
Scroll down to Email via Google+: and select from one of four options listed below.
Click Save Changes.
In the box beside Who can email you via your Google+ profile?. You can select from:
Anyone on Google+ – People who are on Google+ and can view your profile will be able to email you. Emails will go into the Social tab of your Gmail Inbox, and you will have to give permission to the sender in order to receive more emails from them.
Extended circles – People who are connected to friends in your circles can send you an email.
Circles – Only people who are in your circles can send you an email.
No one – No people will be able to send you emails via your Google+ profile.
For a business, this feature could be a real positive opportunity to extend its reach and people can contact you in more ways too. On the other hand, individual users may not find this to be as welcome. Regardless of whether you are a business or individual user, you should take a minute to ensure that you have selected the contact option that best suits you.
If you have questions about Google+ or Gmail, please get in touch today.