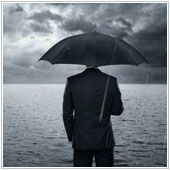 There is always the chance of a disaster striking your company. That's why many business owners take steps to prevent negative events from affecting their company, often by implementing a disaster recovery or continuity plan. Both of these strategies and the technology that supports them are an important part of business process and planning. As 2014 is underway, many business owners are wondering that disaster recovery trends they should be aware of.
Certain trends relevant to small to medium size businesses are vital for company leaders to be aware of in 2014:
Recovery will get even faster
When looking into recovery options, almost every company wants a solution that is as fast as possible. Recovery speed often depends largely on bandwidth and the storage method used. Each year, companies are able to access faster bandwidth connections and obtain more affordable, yet faster storage options.
In 2014, this trend is set to continue. Businesses around the world will continue to gain access to faster Internet connections and disaster recovery specialists will likely improve the speed with which they can implement a backup.
Many solutions will also be able to help businesses align or optimize their processes. ln turn, this will enable faster recovery and stronger protection. It's highly likely that with this combination you could see a business up and running again within hours instead of days.
Increased reliance on social media as a communications channel
During a disaster it can often be a challenge to communicate with employees and stakeholders. Traditional communication methods, like the phone, may not be working well, if at all, which make it more difficult for plans to be enacted. One alternative is to use social media to make contact and communicate.
Because most social media platforms are hosted in numerous locations around the world, they are hardly ever down. If you have an Internet connection, you can pretty much guarantee that you will be able to get a message out. Combine this with the fact that almost everyone has a social media account on at least one platform, and this proves to be a great option that allows you to reach people quickly.
We predict that in 2014 companies will realize this in higher numbers and begin to implement social media into their existing plans and even train employees on how to use this platform in an emergency situation where other communication lines are down.
Geographical based backup solutions
There were a number of high-profile disasters in 2013 that affected large areas. Some companies saw their backups and secondary backups wiped out because the location at which they were stored was situated in a disaster zone.
In order to have a truly effective backup solution, many experts are suggesting that multiple backups of data should be made and stored in multiple locations that are as geographically diverse as possible.
There is little doubt that businesses have learnt this lesson from the fate of either themselves or others, and will be implementing or looking for solutions that host backups in different locations more readily. In 2014, we predict that many providers will be marketing multi-location backups as a main feature. What this means for businesses is more secure backup and a higher chance of recovery when faced with disaster.
Growing reliance on managed backup solutions
As systems become increasingly complex they become more challenging for many small business owners to back up and manage at the same time. In 2014, there will likely be an increase in the demand for managed backup services.
These services are managed by an IT partner, who can not only help set up backup and recovery systems, but also support recovery after a disaster. The key here is that they give businesses of all sizes a way to implement a backup and continuity plan properly, at a fraction of the cost as was previously the case. We predict that small to medium businesses will take full advantage of services like this, and providers will begin to focus more on offering this type of service.
If you are looking for a backup solution, why not contact us. We may have something that will work for you. Give us a shout today.