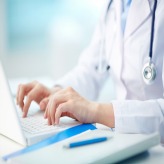 Healthcare professionals have always adopted high-end technology to provide better medical services to their patients. Whether it's medical equipment, electronic medical records (EMR) or patient data management systems, they only use the best tools to ensure the safety and security of patients and their data. And when it comes to healthcare technology, gloStream is a leading developer of software that is designed specifically to facilitate medical businesses. As well as applications, gloStream also provides a thorough counseling service. Here are three of gloStream's core services to assist healthcare institutions with every aspect of their operations.
Performance Management
gloStream believes in applying a holistic approach for healthcare institutions to reduce costs and complexities. This is why they offer performance management services in addition to software packages. gloStream's performance management provides healthcare businesses with guidance from experts – here are some examples:
Quality Control – Encourage users to abide by the Standard Operating Procedures to achieve excellence through consistency.
Insight Reporting – gloStream gives a detailed analysis of the company's performance and forecasts a guide to future success.
Governance & Compliance Preparation – Helps prepare healthcare companies for new compliance requirements, such as ICD-10.
Help Center – Users can benefit from gloStream's informative webinar sessions and blog discussions about current medical practices.
Revenue Cycle Management
Revenue matters in every type of business, even for healthcare organizations. So if you find you need to manage your earnings and financial processes more efficiently, gloStream's revenue cycle management inspects the accuracy of invoices before they are sent to clients. In the case of unpaid bills, gloStream's dedicated, professional team will follow up with your clients directly. And it's all the better for your business – you can focus on treating patients without ever having to worry about income collection again.
Cloud-Based Platform
Importing physical data into the cloud platform means you can benefit from quicker and more convenient access to patient information. gloStream's cloud service comes with gloCommunity, a feature that allows doctors to operate more freely when it comes to downloading and sharing medical information. Also, gloMobile stores patient data and staff resources in the cloud, which means that they are accessible from anywhere, anytime.
gloStream is an all-in-one healthcare service provider that offers two packages. You can either pay $99 per user for the cloud platform, or a percentage of your revenue for cloud access plus complete performance management and revenue cycle management services.
In the healthcare technology industry's face-paced environment, it is important to stay up-to-date with the latest trends and innovations. If you're looking to integrate gloStream into your healthcare business, get in touch and see how we can help.